Rod Ends Series K -  NIRO - Maintenance-free
Series

GIRSW..NIRO


Rod Ends with female thread and PTFE liner bonded to the inner surface, completely in AISI 316

For use at high dynamic pressure and tension loads in corrosive environments

 

  »  CAD Data
Size
(D H7)

B

M

A

F

L

K

J

O

SW

G

GL

Static load
Co kN
Dynamic
load C kN
Limiting
speed
rev/min
Pivoting Angle
α (°)
Weight
g
41)

7

5,25

14

24

31

9,5

7,8

6,5

8

M 4

12

1,7

5,1

 

14

11

5

8

6

18

27

36

11

9

7,7

9

M 5

10

7,0

7,5

600

13

18

6

9

6,75

20

30

40

13

10

8,9

11

M 6

12

7,5

9,3

530

13

27

8

12

9

24

36

48

16

12,5

10,4

13

M 8

16

12,5

16,7

420

14

46

10

14

10,5

28

43

57

19

15

12,9

17

M 10

20

17,5

23,4

350

13

76

12

16

12

32

50

66

22

17,5

15,4

19

M 12

22

20,5

32

300

13

115

14

19

13,5

36

57

75

25

20

16,8

22

M 14

25

24,0

42

260

16

170

16

21

15

42

64

85

27

22

19,3

22

M 16

28

37,0

52,5

230

15

230

18

23

16,5

46

71

94

31

25

21,8

27

M 18x1,5

32

45,5

64

210

15

320

20

25

18

50

77

102

34

27,5

24,3

32

M 20x1,5

33

51,5

78

190

14

415

22

28

20

54

84

111

37

30

25,8

32

M 22x1,5

37

62

97

170

15

540

25

31

22

60

94

124

42

33,5

29,6

36

M 24x2

42

73,5

122

150

15

750

30

37

25

70

110

145

50

40

34,8

41

M 30x2

51

97

168

130

17

1130

35

43

28

80

125

165

58

46

37,7

50

M 36x2

56

121

206

110

19

1600

40

49

35

90

142

187

69

57

44,2

60

M 42x2

60

145

286

100

16

2770
| | |
| --- | --- |
| Materials: |   |
| Housing: | Stainless steel to 1.4404 |
| Insert: | Stainless steel 1.4571 with PTFE liner bonded to the inner surface |
| Ball: | Stainless steel 1.4404, ground, polished |
This series is also available on request in some sizes sealed (-2RS) or with threaded bolt (-BO).
Cetop connections see
G-CETOP
1) Size 4 on request.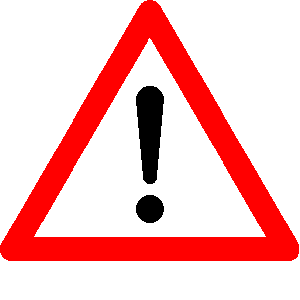 Please note: The dynamic load "C" of the bearing of some Rod Ends is in some sizes higher than the static load "Co" of the Rod End.