June 2023
HÖHN celebrates its 50th anniversary

Höhn GmbH is launched
In 2023, Martin Höhn GmbH in Rosenfeld, Germany has been asserting itself on the high-quality, precision parts market for half a century. Hats off! Many people had a hand in this success. Martin Höhn kicked it all off in 1973. The butcher by trade, retrained as a toolmaker, was thirsty for action. One thing already became clear to him during his retraining: He wanted to get something of his own going. Chance did the rest. A company offered its precision parts production for sale in the local newspaper "Schwarzwälder Bote". Martin Höhn went for it. He got support from his brother, Ernst Höhn, a qualified mechanic. The two brothers who grew up on a farm in Isingen got down to business. The Höhn GmbH started up in the garage of the house of Martin Höhn and his wife Friedhilde in Trichtingen. Their son Reiner was three, their daughter Marion just one year old. Friedhilde Höhn played an active part from the start; the children grew up in and with the company. Ernst Höhn's wife Irene also belonged to the core workforce.

A garden shed as an office
In the beginning, shaft protection sleeves were the main source of revenue. Their major customer, the pump specialist KSB in Frankenthal, Palatinate, was more than satisfied. More and more customers came on board. Because Martin Höhn was also an exceptionally gifted salesman. Together with his wife Friedhilde, he travelled across Europe and acquired new customers whilst grandma looked after the children at home and brother Ernst and his wife Irene reliably held the fort in production. The company grew and grew. There was no longer enough room for them in the garage plus laundry room in Trichtingen. Now the sheds and stables on the parents' farm in Isingen became part of the show. They were soon turned into production sites. Another family member, Friedhilde Höhn's brother-in-law Herbert Faupel, joined them as the first office employee. His work place: a garden shed. A devoted guest was little Marion; it was cosy here. Company and family were inseparable. Even the family's Sunday day trips always had KSB in Frankenthal as the first port of call to deliver precision parts there on time. After that, it was family time. Marion and Reiner thoroughly enjoyed it. Later, as they got older, they worked in the company at weekends and during the school holidays. The family business – a lifestyle in the best sense of the word.

The FLURO-Gelenklager GmbH is added
First-class precision parts made of high-quality steels, especially stainless steel, turning, milling, grinding and assembling according to drawings provided by the customer - that was the key competence of the Martin Höhn GmbH. Wouldn't an own product portfolio be useful in addition to the contract manufacturing? This was what Martin Höhn was thinking. In 1976 he founded the FLURO-Gelenklager GmbH. Here, they developed their own product range with spherical bearings and joint heads. Martin Höhn now had two business divisions: Production of drawing parts plus production of spherical bearings and joint heads as well as special solutions. Strategically smart.

Making an impact in the branch and on the world market
Martin Höhn expanded the production, used synergies of both business sectors and pushed sales forward. Always under the motto: "We don't have problems, we solve them." The company flourished. The farm became too small and the Siemensstrasse on the Rosenfeld industrial estate became the new company headquarters of the Martin Höhn and FLURO-Gelenklager GmbH in 1981. An ideal location, continuously developed over the following decades: in terms of building, production technology, products and personnel. More and more CNC machines replaced the old lathes; the new Quality Assurance department guaranteed highest quality standards. DIN EN ISO 9001 certification followed in 1997. With a staff of fifty people in the meantime, the company had made a name for itself on the world market.

Also on board, the second generation
Together with the family business, the children also grew up and completed their training. Marion as a bank business management assistant and Reiner as a toolmaker and industrial master tradesman. For him, one thing had always been clear: Fascinated by technology, he wanted to work for the company. After completing his military service, he first moved further afield. He worked for an American company in El Paso, Mexico. A terrific time. And in all those years he was always a part of the family business. He initiated innovations, developed a new series for FLURO and acted as a consultant, from El Paso by computer and fax. In the summer of 1997, he returned, graduated in Business Administration and became a co-partner of FLURO-Gelenklager and Martin Höhn GmbH whilst still studying. On the 1st of October 1999 he finally joined the family business full-time.

Customers in the anniversary year High-end branches all over the globe
The first and second generations work hand in hand. Reiner Höhn took over product development, technical sales and expanded the portfolio of FLURO-Gelenklager GmbH: In addition to the production of standard parts, he developed special requirement-based solutions for customers. Today, half of the products at FLURO are special parts because the world-wide demand is increasing rapidly. And what's more, FLURO means "one-stop shopping", that is state-of-the-art logistics included. That also applies for the Martin Höhn GmbH, by the way, which still focusses on drawing parts for customers in Germany and Europe. HÖHN and FLURO – a crisis-proof combination. Since 2014, Reiner Höhn has been the sole executive partner of FLURO-Gelenklager and Martin Höhn GmbH, assisted in the company by his wife Daniela and in marketing by his sister Marion Brodbeck.

In the anniversary year of 2023, an area of 11,600 square metres is built up with state-of-the-art production and logistics halls and modern office buildings in the Siemensstrasse in Rosenfeld. 170 people work for the corporate group. Digitalisation, process optimisation and product development are state-of-the-art. Stainless steel, titanium, Hastelloy and plastics are processed. High-end branches all across the globe appreciate the know-how and precision of the Martin Höhn GmbH and FLURO-Gelenklager GmbH. The order books for 2023 are fuller than ever before. As if that was no reason to celebrate...
Company founder Martin Höhn with son Reiner Höhn.
---
December 2022
30 celebrants mark 485 years' service to the company

FLURO-Gelenklager & Martin Höhn GmbH congratulates 30 members of staff for their long service to the business

Necati Sahin has now been a loyal employee to the company for 30 years and would like to continue to contribute to the company's success in the following years. Silke Seemann has already been playing a part in our corporate activities for 25 years, making her mark on some milestones in our group of companies over this timespan.
FLURO-Gelenklager & Martin Höhn GmbH is also able to toast the following employees reaching milestones this year: Vitali Ackermann, Michael Brosi, Natalija Grässle, Daniela Höhn, Christina Kessler, Viktor Lautenschleger, Haluk Namazci, Stefan Ott and Ursula Spanner. Their 20 years' commendable and loyal commitment are being honoured.
The following are able to reflect on 15 years' service to the company: Marion Brodbeck, Natalia Dergilev, Eugen Kelarew, Sergej Kirjan, Roman König, Markus Lörch, Regina Niesler, Maviye Uysal, Arnold Viehbeck, Heinrich Vogel, Lilia Vogel and Viktor Vogel.
Alois Frommer, Gebhard Hölsch, Wolfgang Knöpfle, Michael Kulinitsch, Sandor Schneider, Gabriele Siegel and Heidrun Supper have now each been a part of the Rosenfeld team for a decade.
"Loyal and committed employees are tremendously valuable to us particularly in these fast-moving times, as they are able to harness their many years of professional experience and combined expertise. Each of our honoured employees has made a decisive contribution to the company's success over the years," Managing Director Reiner Höhn says, as he reflects on the assembled staff's efforts and looks on them with pride.

---
July 2022
Invitation to bauma 2022 in Munich

After a break due to corona, the bauma trade fair will open its doors again in 2022 - from October 24 - 30 in Munich.
The world's leading trade fair bauma offers a huge platform for construction machinery, building material machines, mining machines as well as construction vehicles and construction equipment.
We are pleased to be able to present ourselves as a spherical plain bearing specialist, as we did in 2019.
You are invited to visit us in hall A5 at booth 209. We are looking forward to your visit.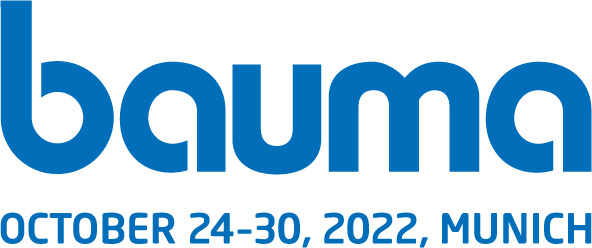 ---
October 2021
Invitation to the Professional MotorSport World Expo in Cologne | November 10-12, 2021

We, as an exhibitor, are very pleased to finally welcome you personally again this year at the Professional MotorSport World Expo in Cologne.
Professional MotorSport World Expo | November 10-12, 2021
Hall 10 | Booth 5020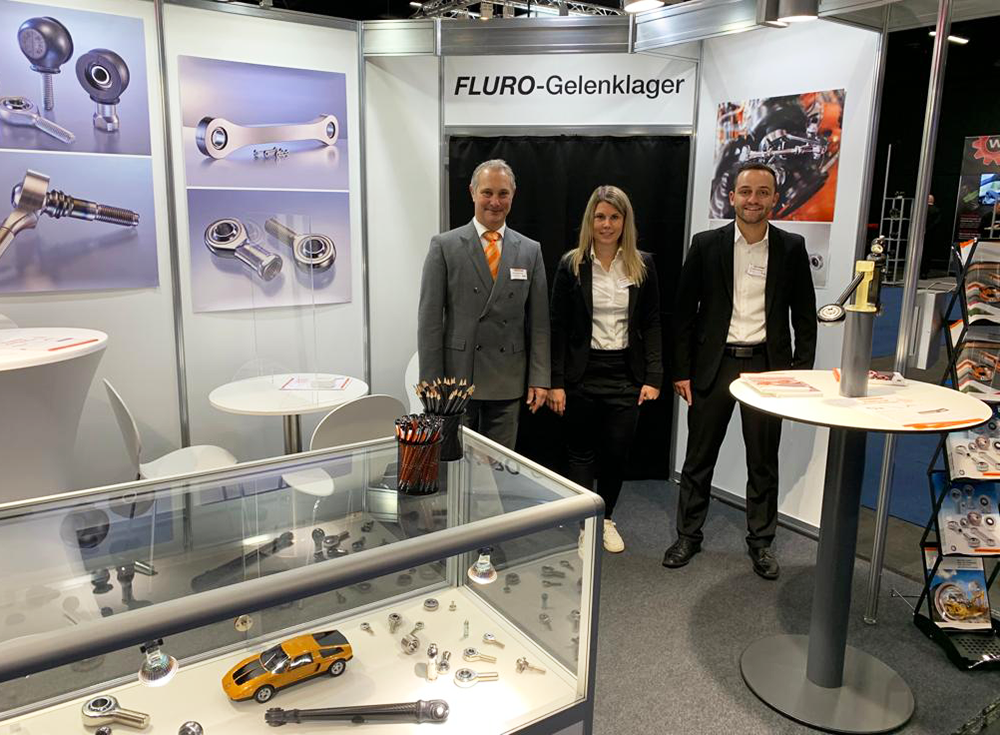 As one of the leading manufacturers of rod ends and spherical plain bearings and expert for special applications according to customer requirements we present new and innovative  products of FLURO®-Gelenklager GmbH.
We would be pleased to inform and advise you personally on our high-performance products from the motor sport sector.
You can register for your free trade fair pass at https://www.professionalmotorsport-expo.com/de/register.php.
Alternatively, you can send us a short e-mail with your contact details to This email address is being protected from spambots. You need JavaScript enabled to view it..
Our trade fair team welcomes you warmly and looks forward to seeing you in Cologne.
---
March 2021
Martin Höhn celebrates 80th birthday

Martin Höhn, founder of the companies Martin Höhn GmbH and FLURO-Gelenklager GmbH, celebrates his 80th birthday in March.
Born on March 1, 1941, Höhn grew up in Isingen. There he attended elementary school from 1947 to 1955. This was followed by an apprenticeship as a butcher in Rosenfeld and then an apprenticeship as a toolmaker in Balingen, as well as further training as an industrial foreman.
The desire for independence grew, and so he and his brother set up their own business in 1973. In a garage in Trichtingen, the two manufactured sophisticated precision parts. In 1979, the two companies Martin Höhn GmbH and FLURO-Gelenklager GmbH moved to their current location in Siemensstraße in Rosenfeld, at that time with 640 square meters of floor space. Several plant expansions and major investments followed. Today, around 170 people are employed there.
Martin Höhn has managed to build up two innovative companies from a garage foundation, which are now successfully managed by his son Reiner Höhn. Nevertheless, Martin Höhn is far from thinking about a well-deserved retirement - the two companies are his life's work, and so he still invests a lot of time today.
Honor for special achievements

In November 2019, he was awarded the state's business medal for outstanding entrepreneurial achievements and in gratitude for special achievements to the Baden-Württemberg economy. He has always acted in the spirit of an ecologically and socially responsible entrepreneur, and not only in his professional life, according to the laudation.
Martin Höhn has also always been socially committed outside his two companies. For example, he supported the construction of the musicians' home of the Trichtingen music club as well as all events and associations in the region. In addition, he was a member of the Epfendorf municipal council for 20 years and a member of the supervisory board of Raiffeisenbank Geislingen-Rosenfeld for 27 years.
In addition, he is a family man and enjoys sports in the fresh air - whether on foot or by bike. His wife, his two children and above all his four grandchildren are his main focus. Today, the entire staff of Martin Höhn GmbH and FLURO-Gelenklager GmbH would like to congratulate him on his 80th birthday with a sporty gift for the coming cycling season.
---
December 2020
More than 125 years with the company

Wolfgang Schwarz and Brigitte Acker are celebrating a special anniversary this year. They have been loyal to our family business for over 40 years and have now retired.
Elke Kemle can proudly look back on 20 years of service, Natalia Dergilev and Margarete Wittich were each part of the Höhn team for more than 14 years.
With big words and small gestures, Reiner Höhn recognized the jubilarians for their meritorious and loyal commitment over many years.
"Especially in fast-moving times, loyal and committed employees with their many years of professional experience and concentrated know-how are of immense value to us. Over the years, each of the jubilarians has made a decisive contribution to the success of the company," said Reiner Höhn as he bid farewell to the employees in retirement.
---
November 2019
Economic medal of the state for Martin Höhn

Stuttgart, 13.11.2019: Honor - Economic medal of the state of Baden-Württemberg for twelve entrepreneurs and companies
Minister of Economic Affairs Nicole Hoffmeister-Kraut has awarded the state's economic medal to Martin Höhn at a ceremony in the New Palace in Stuttgart for outstanding entrepreneurial achievements and thanks for his special service to the economy of Baden-Württemberg.
"Your company history shows: Successful start-ups from garages not only exist in Silicon Valley, they have managed to turn two-man business into two innovative companies that have grown steadily since then and work together under one roof as a team.", emphasized Minister Hoffmeister-Kraut in her laudatory speech.
The Economic Medal of the State of Baden-Württemberg has been receiving personalities and companies that have made outstanding contributions to the country's economy since 1987. Also, special achievements that have been made in business organizations, trade unions, workers' organizations, employers' organizations and education, that serve the country's economy and society, can be honored in this way.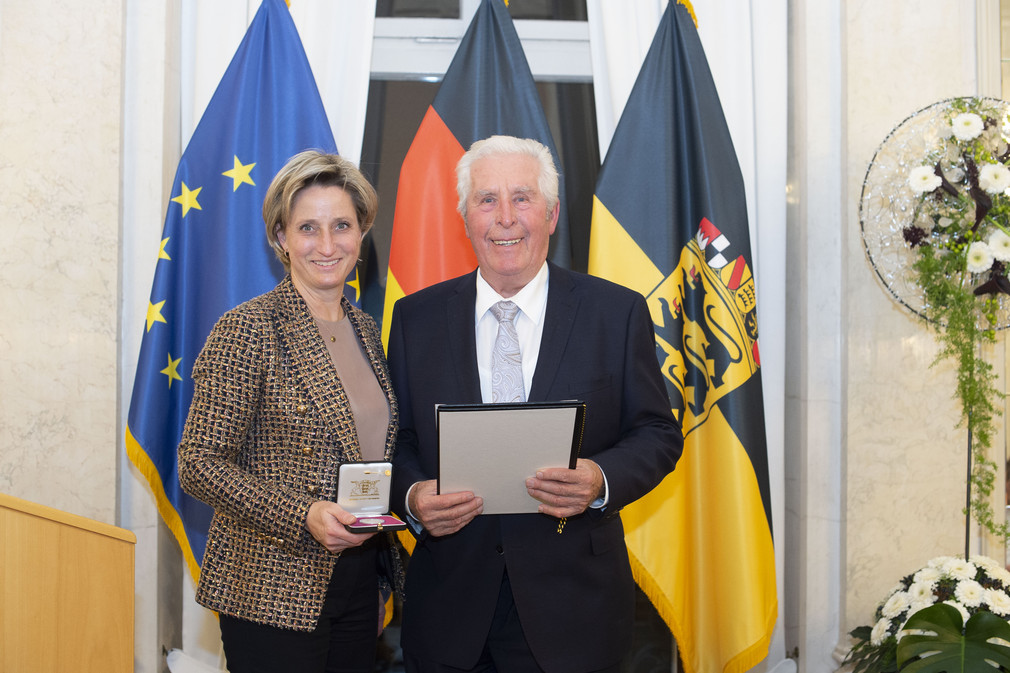 ---
November 2019
FLURO®-Gelenklager GmbH presents novelty at AGRITECHNICA 2019

The Rosenfelder company introduces its broad product portfolio to international trade visitors.
The FLURO®-Gelenklager GmbH from Rosenfeld is currently presenting its product portfolio of spherical plain bearings and rod ends at the AGRITECHNICA 2019, the world's leading trade fair for agricultural machinery of the DLG (German Agricultural Society). More than 2,750 exhibitors from 51 countries will be presenting themselves to over 450,000 visitors from 130 countries at the Hannover Messe from 10 to 16 November 2019.
"We are proud to be represented twice this year with our own booth at leading international trade fairs," says managing director Reiner Höhn. As a specialist with more than 40 years of experience in spherical bearing technology, Mr. Höhn sees growth potential for his company in the agricultural engineering and plant production sectors.
In addition to its wide product range of spherical plain bearings and rod ends, FLURO® introduces the new FLUROGLIDE® MEDIA SOLID high-performance spherical plain bearing as it did at bauma. This is e.g. used in hydraulic joint heads or in vehicle and plant construction and is virtually indestructible. Resistant to moisture, grease, oil and acid, the FLUROGLIDE® MEDIA SOLID high performance spherical plain bearing is ready to withstand the toughest demands.
"We want to consolidate and expand our position in agricultural technology with our innovative products and are pleased to be able to present our novelty to the international trade audience," emphasizes Reiner Höhn. He is confident that the contacts made at the show will lead to new promising business relationships, and he would like to thank his employees for their successes. The medium-sized company has been growing for years and is always on the lookout for creative minds who contribute with passion and foresight.
---
October 2019
Company excursion 2019: Review

At 7:00 am, 94 colleagues toasted with a glass of sparkling wine in front of the company building and looked forward to a great company excursion in 2019.
The weather kept its promise and so, strengthened with champagne and butter pretzels, we made our way to Bad Schussenried at 7.30 am on this golden autumn day. First stop was the Ailinger mill. After a schnapps from own production, we got an insight into the operation of the mill and then had the opportunity to buy the great products of the Ailinger mill and here again to try one or the other liquor.
On the drive towards Aulendorf we made a short stop at the parish church of St. Oswald in Otterswang. An eight-meter-large Thanksgiving rug made of natural materials was laid impressively here by eight women.
After a group picture we went to the Pagenmahl in the Aulendorfer Ritterkeller, where we were allowed to feed as in the Middle Ages. Following the rich lunch and the one or other mug of beer or wine, was a visit to the experience brewery Bad Schussenried of the Ott family. After a short stay in the idyllic beer garden, we got a tour of the entire brewery.
Following this, we made our way home in our two coaches and thanked Mr. Seemann and his colleague for having brought us safely from station to station.
We were very happy about the numerous participation in this year's company excursion!