High performance spherical plain bearings



Fluro high performance spherical plain bearings raise the bar

.


The special PTFE liner will also be your first choice when it comes to bearings.
completely maintenance free

for maximum static and dynamical loads

lowick slip effect

improved lasting lifetime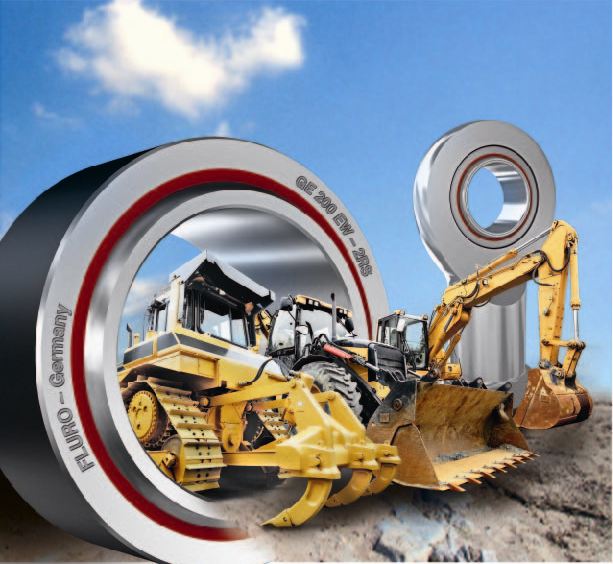 FLURO has a profound experience in the production of Spherical Plain Bearings and Rod Ends for more than 40 years.
Due to continuing customer request for high demanding dynamical application FLURO invented successfully a PTFE liner – second to none in High Performance.
We differentiate between two high performance liner:
FLUROGLIDE® WEAR SOLID is used for high static and dynamic loads and our
our media-resistant FLUROGLIDE® MEDIA SOLID.


Our Novelty

FLUROGLIDE® MEDIA SOLID bearings

Time for the next step towards indestructibility

We already set the standards years ago with the high-performance fabric FLUROGLIDE® - the fabric developed by us exceeds normal fabrics in terms of load-bearing capacity many times over.
Now it is time for the next step: Time for the first media-resistant FLUROGLIDE® - spherical plain bearings, which are almost indestructible. Resistand against moisture, grease, oil. Ready to permanently withdtand the hardest requirements.

FLUROGLIDE® MEDIA SOLID is available in two models:
in completely stainless steel and in hard chrome.

FLUROGLIDE® MEDIA SOLID is available as follows:

FLUROGLIDE® WEAR SOLID bearings

WEAR stands for durability and thus for wear resistance, when very high static and dynamic forces act on the FLUROGLIDE®

FLUROGLIDE® WEAR SOLID is available as follows: