Motor sport applications

In Formula 3000, in Touring cars, Race carts and in tuned road cars parts with high performance standards are required. Technical research and continuous product development enabled FLURO® to establish a product version exclusively designed for motor sport applications. The high performance capability had to be combined with a sporty appealing design. The typical applications are suspension system, stabilizers, rod linkages and steering devices. An internal play with 'zero' tolerance is achieved through a preloaded bearing. Under normal permissible conditions and usage a minimal settlement of the bearing components or a minimal tolerance increase at the mating surface will take place. This special bearing technology causes a considerably higher bearing life with continuous low internal clearance. However MS-Spherical Plain Bearings are not suited for rotation as well as very high swivel frequency. This high-quality surface treatment with high corrosion resistance minimizes the sedimentation of dirt and is easy to clean.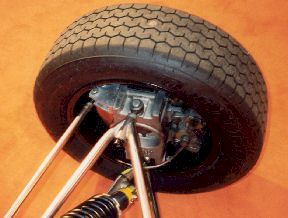 A classic application for Rod Ends is the suspension system. Related to it are different load problems such as vibrations and shocks under radial or axial loads. This dynamic stress demands a technically high quality bearing.

Depending on the race course and the driving performance of the driver, different loads can occur on the steering system. In addition racing vehicles require a sporty design and appearance. The nickel plated housing with a high polish finish offers a professional racing look and is easy to clean from dirt and grease.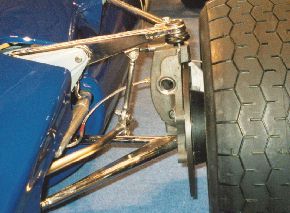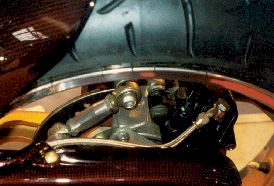 For motor cycles Rod Ends and Spherical Plain Bearings are used as stabilizers, for rod linkages and steering devices.