Spherical Plain Bearings Series C
Series

GE..CW
Series GE..CW (-2RS)

Spherical plain bearings series C, DIN ISO 12240-1, mating surface hard chrome/FLUROGLIDE®, maintenance free

For use with high unidirectionally/variably acting loads


 
Size
(D)

B

M

A

O

dK

Static load Co kN

Dynamic load C kN

Tilting angle
α (°)
Weight
kg
320

0




-0,040

160

135 0
-0,90
440 0
-0,045

344,6

380

25.480

15.290

4,0

76,0

340

0




-0,040

160

135 0
-0,90
460 0
-0,045

366,6

400

26.830

16.095

3,8

80,0

360

0




-0,040

160

135 0
-0,90
480 0
-0,045

388,3

420

28.170

16.900

3,6

86,0

380

0




-0,040

190

160 0
-1,0
520 0
-0,050

407,9

450

35.795

21.475

4,1

124,5

400

0




-0,040

190

160 0
-1,0
540 0
-0,050

429,8

470

37.385

22.430

3,9

131,0
Series GE..CW (-2RS)
Size
(D)

B

M

A

O

dK

Static load Co kN

Dynamic load C kN

Tilting angle
α (°)
Weight
kg
320

0




-0,040

160

135 0
-0,90
440 0
-0,045

344,6

380

21.420

12.850

4,0

76,0

340

0




-0,040

160

135 0
-0,90
460 0
-0,045

366,6

400

22.550

13.530

3,8

80,0

360

0




-0,040

160

135 0
-0,90
480 0
-0,045

388,3

420

23.675

14.205

3,6

86,0

380

0




-0,040

190

160 0
-1,0
520 0
-0,050

407,9

450

30.980

18.590

4,1

124,5

400

0




-0,040

190

160 0
-1,0
540 0
-0,050

429,8

470

32.370

19.415

3,9

131,0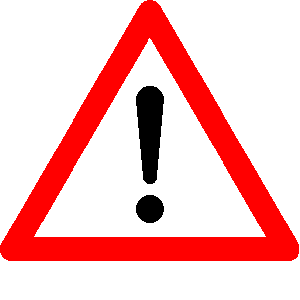 Please note: The screw design is dimensioned only for the dynamic load rating C!
In case of higher loads, the outer ring halves must be secured by constructional measures (e.g. clamshell cover).
Materials:

 

Outer ring:

Quenched and tempered steel, with FLUROGLIDE® bonded to the inner surface

Inner ring:

Bearing steel 100CrMn6, hardened, ground, polished, hard chrome plated

Please note that the numbers separated by a comma are not thousands separators, but should be seen as decimals.